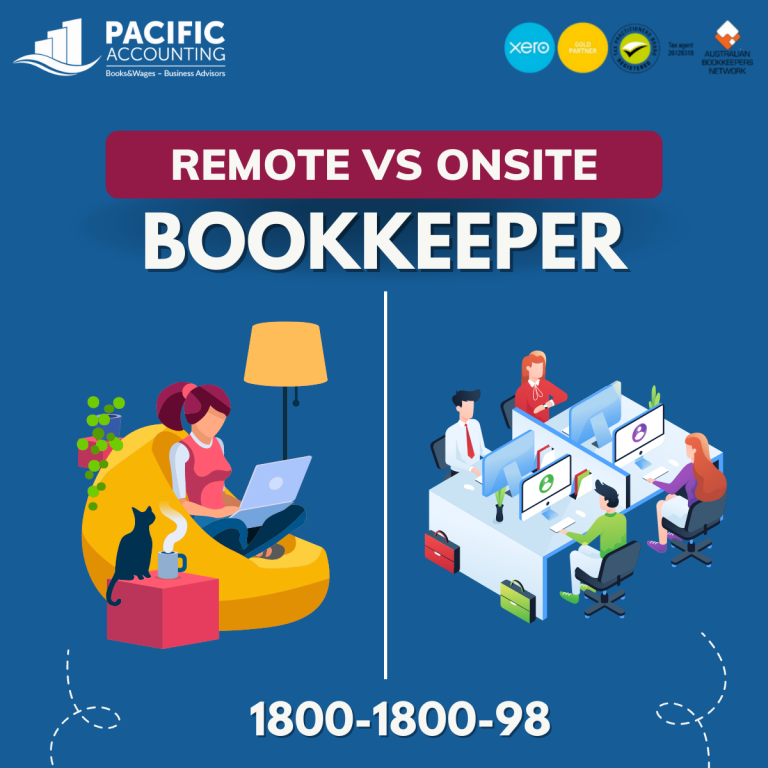 But does having your bookkeeper at your fingertips, mean they need to be sitting next to you in your office space?
The Covid-19 Pandemic has taught us a lot; how to sneeze into our elbows, what song to sing while we wash our hands and that we don't need to sit shoulder to shoulder in an office environment to be productive, effective workers.
So, what are some of the benefits of having a remote or virtual bookkeeper?
The thing we all love – saving money! A bookkeeper that works onsite will generally factor into their charges, transport costs and travel time. This usually drives up their hourly rate higher than their remote counterparts. There is also the cost of having to "house" your onsite bookkeeper. They will need a desk, chair and computer and will need to be factored into your insurance. It all adds up!
As business owners, we know there are never enough hours in the day. Staff and customers are demanding and want your time and attention on the spot. An onsite bookkeeper often ends up being another person to juggle in your workday. Alternatively, a remote bookkeeper shares reports and asks questions by email, giving you the ability to review and answer at your convenience.
The technology is here! Advancements in technology have made it easier than ever to communicate, collaborate and work remotely. Cloud based accounting software allows you, your bookkeeper, and your accountant to all have access to your financials no matter where they are in the world. Other tools and software applications allow for video meetings, conference calls, group emailing, and messaging, making communication easy, private and helps to maintain the feel of "face to face" interactions.
Do you live or conduct your business rurally? When you take on the services of a remote bookkeeper, you're not forced to use the only bookkeeper in town. Being remote is the perfect reason to go remote (with your bookkeeper). You can have a reliable, professional, qualified bookkeeper working on your finances, even if the closest town is 1000's of kilometres away.
You can't fit a whole team of bookkeepers onto one chair in your office – at Pacific Accounting, you are actually getting a whole team when you sign-up for a remote bookkeeper. You will receive an uninterrupted service with work and reports that are reviewed by a second party for quality control, and you will have a whole team of shared knowledge and skill, not just from one individual. We can scale easily with your needs and there is no need to have to accommodate the worker/s in your workspace, be it a corporate office or your dining room table.
So, what is the next step? If you've decided outsourcing to a remote or virtual bookkeeper is right for your business, talk to us at Pacific Accounting. We can tailor a package that is right for you. Contact our office on 1800-1800-98 for a free 1-hour consultation and quote.